Two decades ago, customers primarily interacted with businesses through just two channels – e-mail and phone. However, present-day consumers don't think twice about using a combination of channels for communication, which include social media, email, SMS, chat, or phone calls.
87% of today's consumers think companies need to work harder to provide a pleasant experience. Modern-day customers are sensitive and can be influenced by a single experience; one positive experience could be a deciding factor for them to stick with a brand. However, one bad experience can send them running to a competitor. Therefore, businesses will have to understand their customers' preferences and make conscious efforts towards fulfilling them if they wish to sustain in this hyper-competitive world.
Messaging platforms such as WeChat, Facebook Messenger, and WhatsApp has exploded in the last few years. Businesses should take heed and actively engage with their customers on communication channels that they prefer and frequently use.
The growth of WhatsApp
With over 2 billion users on WhatsApp, this widely-used messaging platform has opened up a plethora of opportunities for businesses to communicate with their customers. According to Statista, WhatsApp is the most popular mobile messaging application worldwide, based on the number of monthly active users. This is why progressive businesses should start leveraging the power of the WhatsApp platform.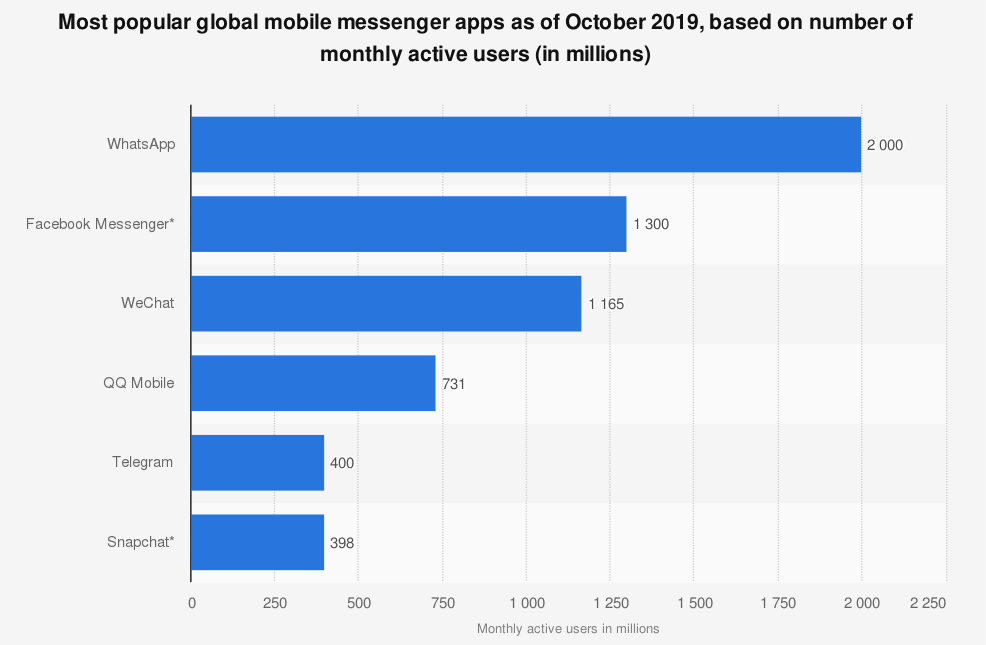 WhatsApp Business API for Customer Service
Cloud WhatsApp API allows companies to manage all of their business communications in one place in a structured manner. Customer service is not addressing their queries, but also delivering essential notifications about products and services.
cloud Whatsapp has the potential of becoming one of the most powerful channels for customer engagement. With its extensive reach, rich communication capabilities, and a highly-engaged user base, WhatsApp has become one of the most preferred communication channels for businesses.
With WhatsApp, customer support representatives can actively engage with end-users on a global scale, on a platform they are already active on. Around 3 million companies across the world use WhatsApp Business, and about 84% of SMBs believe that they can effectively communicate with their customers via this channel.
Let us take a look at how some companies are providing customer service using WhatsApp Business API.
Key Takeaways
Successful customer engagements will result in increased customer loyalty, which means your customers will keep returning to your business, and you will have an excellent chance to drive sales upwards. Customers show increased loyalty to brands that are easy to contact. WhatsApp Business API can help businesses earn customer loyalty by enabling them to respond to the customer queries instantly and provide constant support.
The quality of support offered to customers can be drastically improved with WhatsApp Business API because instant messaging is one of the most preferred communication channels for customers, and WhatsApp is an integral part of their lives.
BookMyShow
The popular online ticket booking platform, BookMyShow, was one of the early adopters of WhatsApp Business API. As part of the ticketing process, the brand collects customer contact numbers so that they can automatically send movie/event tickets once the booking is confirmed.
With this simplified process in place, the customers only have to flash the QR code at the entrance of the event hall, instead of having to find their ticket through their emails.
WhatsApp offers fantastic opt-in experiences by making support-related interaction easy, and also brings down the overhead costs of the support teams by automatically routing queries via WhatsApp chat.